Product visualization and augmented reality are quickly becoming a valuable tool for sporting goods brands. See how visual commerce is driving innovation in the industry.

Sporting goods is a nearly $68 billion dollar industry in the United States alone and over $300 billion globally. As such, it is also one of the most competitive retail industries with some of the largest companies in the world vying for position.
The level of competition is easy to understand when considering 80% of US consumers made a sporting goods purchase in 2021. With an increasing interest in health and wellness and an expanding catalog of products used for sports as well as leisure, the industry is poised for a lucrative future.
However, while interest and spending in the category has raised many ships, shifts in consumer behavior have and will continue to have drastic impacts on how brands successfully do business in the space. For an industry where fit and function is critical to customer satisfaction, the vast shift to an ecommerce focused economy presents both opportunities and challenges. 80% of consumers use online channels to shop for sporting goods, and while experts expect brick-and-mortar to remain a key channel for the industry, there is no question that brands need to be looking at how to optimize their online presence and offerings.
Among the top considerations for many sporting goods brands is deploying visual commerce as a component of their marketing and ecommerce strategy to deliver against evolving consumer demands and the realities of a changing commerce ecosystem.
What Is Visual Commerce?
Visual commerce is generally defined as the use of high fidelity imagery in the facilitation of purchase. More specifically, visual commerce leverages immersive technologies such as 3D visualization, virtual reality (VR), augmented reality (AR), and other extended reality (XR) tools.
Before we dive into the impact of visual commerce on the sporting goods industry, let's take a closer look at each of these tools, and how they may be leveraged by brands.
What Is 3D Product Visualization?
Product Visualization is the process of creating high fidelity 3D representations of products online to deliver an enhanced consumer experience in any digital channel. We often refer to these representations as "digital twins." A product visualizer brings a product to life online, allowing users to explore it from every angle and appreciate every detail. Product visualizers do not provide users with the ability to view product variations, such as colors, but may include features such as informational hot spots or animation.
What Is 3D Product Configuration?
3D Configuration is an immersive experience that allows shoppers to select specific colors, textures, features, and add ons and view them on their desired product. Like product visualizers, 3D product configurators allow users to experience products in an interactive 360° environment.



What Is Virtual Reality?
Virtual reality is a computer generated experience accessed using 3D capable devices to place a user in a virtual environment. VR experiences are most commonly accessed via a headset such as those built by HTC, Oculus, and an increasing number of hardware manufacturers.
What Is Augmented Reality?
Augmented reality is an interactive experience in which users can view and engage with a computer generated object in their current real world environment. Unlike VR, AR experiences do not inherently require specialized hardware or equipment to access. 3D models developed for product visualization or 3D configuration may be used to create an augmented reality product experience.

What Is Extended Reality?
Extended reality refers to the collection of immersive technologies, including VR, AR, and tools yet to be created, designed to mirror or combine physical and digital elements to allow them to interact with one another.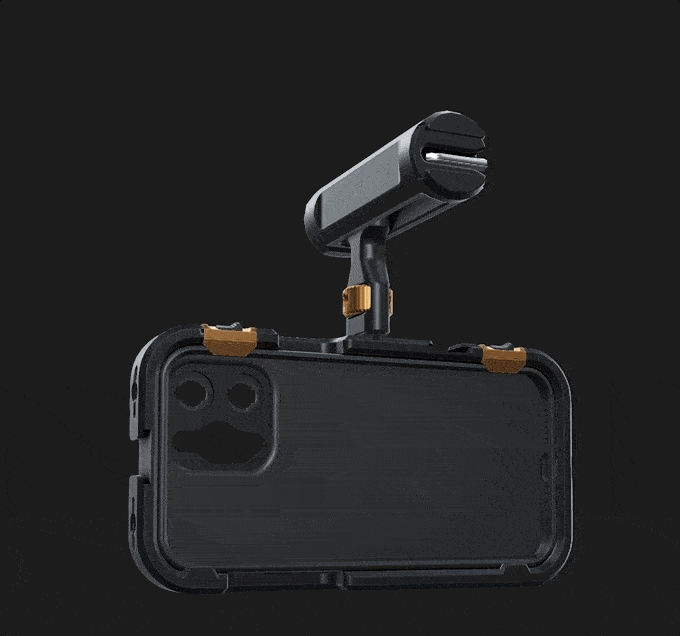 Leveraging Visual Commerce for Customer Benefit
Empower the Personal
Many sporting goods purchases are highly personalized, tailored to not only the buyer's needs, but their personal tastes and style. Many brands offer products in a variety of materials and colors to cater to the wider market. Providing shoppers with tools to view all of their options and select those that fit their needs delivers an improved shopping experience with a higher likelihood of purchase. 3D product configurators offer an interactive solution that brings the products to life online, and puts the power of personalization in the buyer's hands.
Imagine a snowboard company that offers three styles of boards with 5 color options as well as a selection of bindings and optional decals. Like the equipment in many action sports, snowboards and snowboard apparel are known to be closely linked to the style and personality of the participant, making the design of the board important to the overall experience. Instead of static images of the board that may or may not show all of the available options, the company has deployed a product configurator on their website. Buyers are able to view all of their options in high fidelity 3D; no need to try and imagine what their choice would look like.
Humans process visual information 60,000x faster than audio or text, and 77% of consumers say they prefer to use augmented reality to view product variations such as color and style differences. By providing buyers with the ability to see and connect with the options available, they have enabled a more confident purchase decision and decreased the risk of a return.
Brands do not have to offer endless options or full customization of a product to benefit from buyers' connections to products they design. Even when choosing from stock options, the act of viewing and selecting creates a connection and a sense of ownership of the product. Buyers who actively select products are more likely to imagine themselves owning and using the product. For our snowboarder, they are imagining themselves on the slopes on a board that represents them.




Sell the Benefits, Not the Features
The power of seeing and choosing is a key benefit for sporting goods buyers, but 3D does far more for brands than bringing colors and materials to life online. One of the largest struggles in ecommerce is consumer education. Demonstrating the benefits and capabilities of a product or a specific feature is often limited through photography, and while video goes far in showing a product in action, it does not offer the same immersive opportunity as 3D and augmented reality.
Features will attract attention to the product, but it is the benefits of those features that will convert the sale. Creating opportunities for buyers to discover and explore those benefits allows the buyer to determine which product benefits are most important to their purchase and how it will impact their use of the product. These benefits do not need to always be functional either; something as simple as exclusive designs can prove to be the deciding factor for a buyer.
Going back to our snowboard example, an experienced buyer will likely be looking for specific features and benefits, perhaps a universal fit to complete gear they already have in their collection. A newer rider may be looking for more information about different options and the pros and cons of each. Immersive 3D allows both users to zoom in to view the options and learn more about how they will improve their ride. 3D configurators may also be deployed with animation or hot spots to provide insight into function or more information for the buyer. The result is an expert buying experience that delivers value for shoppers at all levels.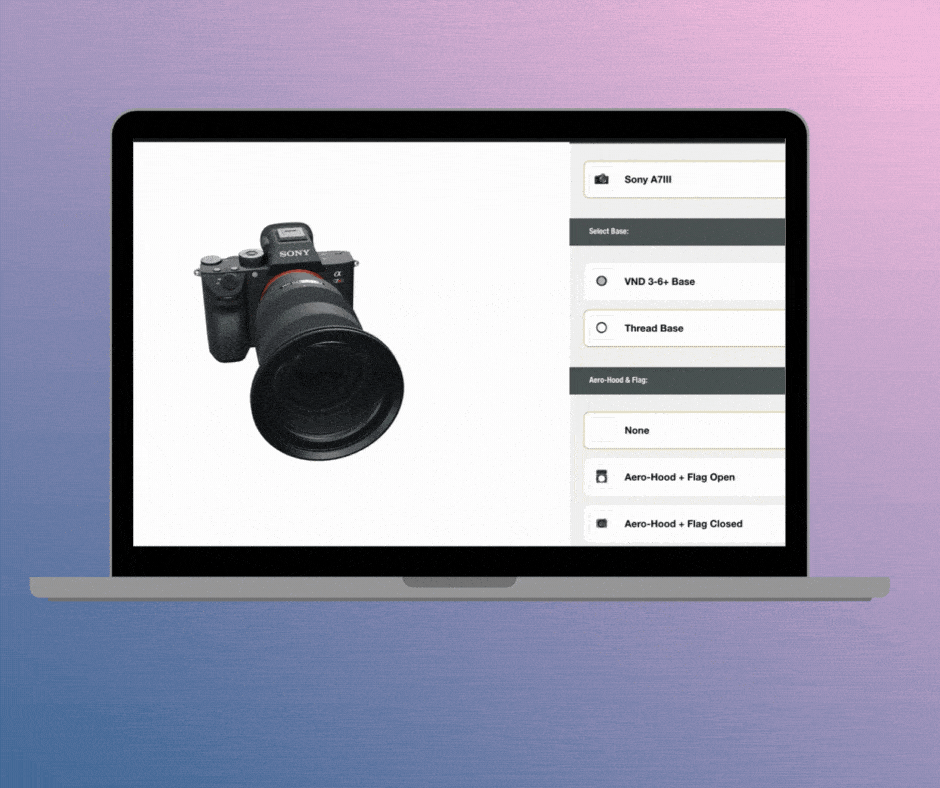 Build on the Moment
One of the greatest opportunities for brands deploying 3D and AR is the ability to capitalize on a buyer's excitement to upsell additional products or upgrades. Instead of a standard pop up at the cart or related products linked to a page, 3D configuration allows buyers to see and select special features, additional options, and complimentary products within the initial product design. This creates a mindset of building the perfect product, as opposed to viewing upsells as additional or unnecessary spend. It also provides an opportunity to introduce products the buyer may not be aware of or would think to look for. Brands who have implemented 3D and AR have seen 2x the average order value compared to their standard product pages, and studies show consumers are willing to pay up to 20% more for products they are able to experience in 3D prior to purchase.
Optimized for Results
Any investment made by a firm must be balanced by a substantial and meaningful return. For visual commerce, returns on investment manifest not only in highly visible key performance indicators, but also foundational components and considerations in business operations.
Let's look at three ways visual commerce drives significant returns for businesses across departments.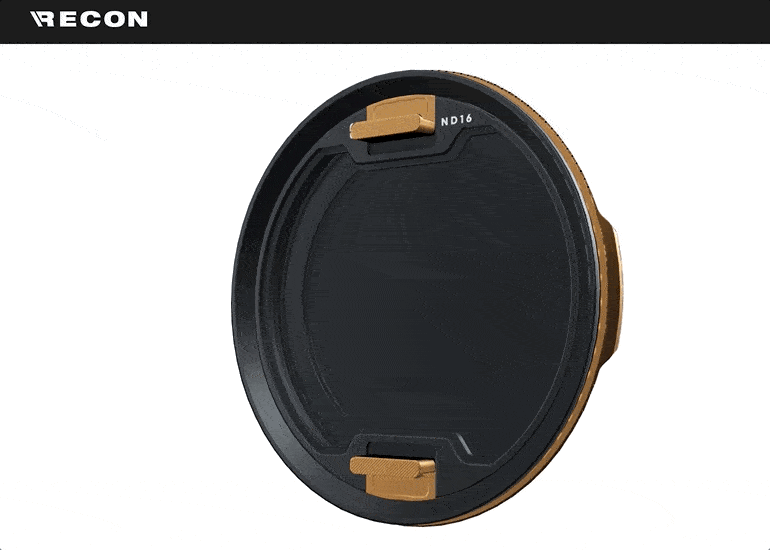 Traditional Photography versus 3D Virtual Photography
Imagery is a fundamental component of shopping online; in fact, the majority of consumers believe that product imagery is more important than the description on a product detail page. The psychology of this preference is backed by science: remember, visual information is processed 60,000x faster than text or audio information, which means the first impression of a product will be dictated by available visuals, regardless of what information the written description provides.
The importance of imagery is not limited to a brand's website. Product discovery and research often begins via a channel other than the brand's website. Social media, digital ads, and traditional marketing channels all offer a gateway for discovery and education, and each must deliver a consistent message and appeal. 90% of Instagram users follow at least one brand, and 71% of Gen Z users say they discover brands most frequently via social media.
To deliver a consistent and compelling experience requires high quality assets optimized for the various channels. However, while high fidelity imagery is necessary, it can also be costly, particularly as brands solve for emerging channels and the evolution of products. Photoshoots featuring as few as five products average $11,000 in costs, as well as the time and resources dedicated to the shoot itself and editing. They also offer a limited view of the product, with only positions captured during the shoot available for use. 3D models, on the other hand, can be created for one sixth of the cost of traditional photography and be utilized across a variety of channels, including those where traditional photos would be used as marketing assets. Unlike traditional photo and video, virtual photography allows visual assets to be updated, edited, or expanded to include new materials, prints, or features, saving both time and money.
In the event of a short turn around or quickly developing needs, virtual photos provide easily accessible assets usable on their own or in tandem with other creative. Ice cream brand, Ben & Jerry's, was able to capitalize and deliver on demand for food imagery as pandemic lockdowns accelerated the demand for food delivery by leveraging 3D models of their signature pints.
In most cases, consumers are unaware that the product images they see are actually 3D models. Apple is well known for using virtual photos for iphone advertisements, from website imagery to billboards. Other examples of brands using 3D models and virtual photography include Rawlings, PXG Golf, and Nike.
Operating Efficiencies Created by Product Visualization
Efforts to improve business results should not be solely focused on the front end. While increasing sales is a primary goal of business, the realities of what a brand can and cannot control highlight the importance of optimizing internal activities and processes to decrease or eliminate wasted time and resources.
As we mentioned, 3D models and virtual photography can greatly reduce the cost and time needed for the creation and upkeep of product visuals and marketing assets. Materials, colors, and additional items can be associated with one or many products through a 3D visualization platform, allowing managers to quickly and efficiently access and utilize images as needed.
Visual commerce tools may also be used to create efficiency in inventory management and product development. By enabling analytics on a 3D configuration, businesses are able to analyze which product combinations are viewed and ultimately purchased by shoppers.
Imagine shopping for a baseball glove and the buyer is able to select the type of leather they want. A company may currently offer five types of leather, but if only three make up the majority of purchases, it may be wise to discontinue the other two. Further, shopping trip analytics can provide insight into whether shoppers viewed the less popular options before choosing one of the top performers. If there are consistencies or patterns in how buyers view, evaluate, and make selections, more efficient design and material sourcing practices can be defined. Taking this a step further, viewing and purchase patterns collected from a 3D configurator may provide guidance on emerging trends and preferences for brands, allowing them to drive efficiencies in inventory and production values.
3D visualization and augmented reality are also valuable tools in product research and design, allowing brands to get a true picture of how a product will look and function without having to create a physical prototype. Brands such Nike are leading the shift towards faster, more sustainable product design with 3D, while companies like Ford and Tesla are testing product performance and safety through 3D models.
Measurable Results
Perhaps of greatest interest for those exploring visual commerce is its noticeable impact on key performance indicators (KPIs). These are the metrics by which success is most often measured, and where the greatest focus is placed when looking for optimizations.
As ecommerce has grown over the last several years, the availability and need for information surrounding how products are discovered, explored, and purchased has followed suit. Buyers leave a digital footprint as they make their way through the journey to purchase, providing invaluable insights into how decisions are made. Some of the greatest impacts of visual commerce can be seen in both consumer demands, 77% of buyers indicate they prefer to view product variations in AR, and in the level of success brands are seeing after deploying visual commerce tools. Conversions rates, average order value, and return rates are cited as some of the most important indicators of success in ecommerce, and are among the most likely to be positively impacted by visual commerce.
As more and more buyers demand immersive shopping tools as part of the buying experience, visual commerce will become table stakes. Choosing to implement these tools now positions brands as an innovator in the industry, setting the bar high while reaping the benefits of substantial improvements in current KPIs.
Product Visualization in Sporting Goods Case Study
Polar Pro Filters